Fast DNA Purification Methods: Comparative Study
DNA Purification
Keywords:
DNA extraction, Fast DNA kits, advantages, disadvantages, DNA methodology
Abstract
The use of molecular biology methods has increased in the study of many subjects, which has made the urgent need for easy, fast and inexpensive methods to isolate DNA from different tissues. Both diagnosis and characterization purposes need obtaining high yields of integer and pure DNA within sensible cost and time. The eight kits: Monarch® Genomic DNA Purification Kit; Quick-DNA™ Miniprep Kit; EchoLUTION- DNA Extraction Kits; Fast DNA Extraction kit; QIAamp Fast DNA Stool Modified; QIAamp Fast DNA Tissue Kit; QuickExtract™ DNA Extraction Solution; and Rapid Fungal Genomic DNA Isolation Kit were compared with the Chelex-100 methodology. We compared the items of cost, content, storage of the kits and the equipment needed in the methodology. In addition, all items regarding the start material, yield and methodology were compared.  Out of eight tested kits, only the EchoLUTION-DNA Extraction Kit is comparable to Chelex-100 methodology. The kit is more expensive than Chelex-100. Except for the suspended impurities, Chelex-100 is regarded the best methodology. In this study, only the EchoLUTION-DNA Extraction Kit is comparable to Chelex-100 methodology.
References
Doyle K. The Source of Discovery: Protocols and Applications Guide, PROMEGA, Madison, Wis, USA, 1996.
Thatcher S. DNA/RNA preparation for molecular detection. Clin Chem. (2015) 61:89-99.
Mullegama S, Alberti M, Au C, Li Y, Toy T, Tomasian V, et al. Nucleic Acid Extraction from Human Biological Samples. Methods Mol Biol. (2019) 1897:359-383.
Cseke L, Kaufman P, Podila G and Tsai C-J. Handbook of Molecular and Cellular Methods in Biology and Medicine. CRC Press, Boca Raton, Fla, USA, 2nd edition, 2004.
Dhaliwal A. DNA Extraction and Purification. Materials and Methods 2013; 3:191.
Singh U, Kumari M, and Iyengar S. Method for improving the quality of genomic DNA obtained from minute quantities of tissue and blood samples using Chelex 100 resin. Biological Procedures Online (2018) 20:12.
Becker L, Steglich M, Fuchs S, Werner G and Nübel U. Comparison of six commercial kits to extract bacterial chromosome and plasmid DNA for MiSeq sequencing. Sci. Rep. (2016) 6:28063; doi: 10.1038/srep28063.
Fahle G and Fischer S. Comparison of six commercial DNA extraction kits for recovery of cytomegalovirus DNA from spiked human specimens. J. Clin. Microbiol. (2016) 38(10): 3860-3863.
Daugharty H, Skelton S and Messmer T. Chlamydia DNA extraction for use in PCR: stability and sensitivity in detection. J. Clin. Lab. Anal. (1998) 12:47-53.
Klein A, Barsuk R, Dagan S, Nusbaum O, Shouval D and Galun E. Comparison of methods for the extraction of nucleic acid from hemolytic serum for PCR amplification of hepatitis B virus DNA sequences. J. Clin. Microbiol. (1997) 35:1897-1899.
Vince A, Poljak M and Seme K. DNA extraction from archival Giemsa-stained bone-marrow slides: comparison of six rapid methods. Br. J. Haematol. (1998) 101:349-351.
Ferrand J, Patron K, Legrand-Frossi C, Frippiat J-P, Merlin C, Alauzet C and Lozniewski A. Comparison of seven methods for extraction of bacterial DNA from fecal and cecal samples of mice. J. Microbiol. Methods (2014) 105:180-185.
Claassen S, Toit E, Kaba M, Moodley C, Zar H and Nicol M. A comparison of the efficiency of five different commercial DNA extraction kits for extraction of DNA from faecal samples. J. Microbiol. Methods (2013) 94:103-110.
Kumar J, Kumar M, Gupta S, Ahmed V, Bhambi M, Pandey R and Chauhan N. An improved methodology to overcome key issues in human fecal metagenomic DNA extraction. Genomics Proteomics Bioinformatics (2016) 14:371-378.
Ramón-Laca A, Soriano L, Gleeson D and Godoy J. A simple and effective method for obtaining mammal DNA from faeces. Wildlife Biol. (2015) 21:195-203.
Menu E, Mary C, Toga I, Raoult D, Ranque S and Bittar F. Evaluation of two DNA extraction methods for the PCR-based detection of eukaryotic enteric pathogens in fecal samples. BMC Res. Notes (2018) 11:206. https://doi.org/10.1186/s13104-018-3300-2.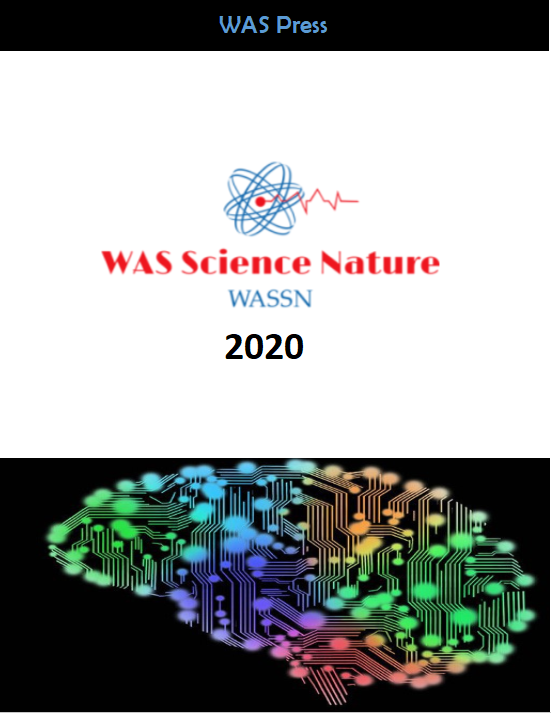 Downloads
How to Cite
M. Seufi , A. ., & H. Galal, F. (2020). Fast DNA Purification Methods: Comparative Study: DNA Purification . WAS Science Nature (WASSN) ISSN: 2766-7715, 3(1). Retrieved from http://worldascience.com/journals/index.php/wassn/article/view/9
Section
Biology & Life Sciences